The AliyaTM System is 510(k) cleared in the United States for the surgical ablation of soft tissue. It is not currently commercially available in any other geography.
Galvanize Therapeutics does not promote the off-label use of its products and nothing herein is intended to promote an off-label use of the Aliya System. The Aliya System is a tool for the surgical ablation of soft tissues, and is not intended to treat, cure, prevent or mitigate any specific disease or condition.
The AliyaTM System is designed to deliver non-thermal Pulsed Electric Field energy to disrupt cellular homeostasis, resulting in cell death. It is currently indicated for the surgical ablation of soft tissue and is under clinical investigation for potential use in non-small cell lung cancer and other solid tumors.
Predictable ablation with a single electrode
Uses a single monopolar electrode delivered through a 19-gauge needle for a precise and predictable treatment zone
1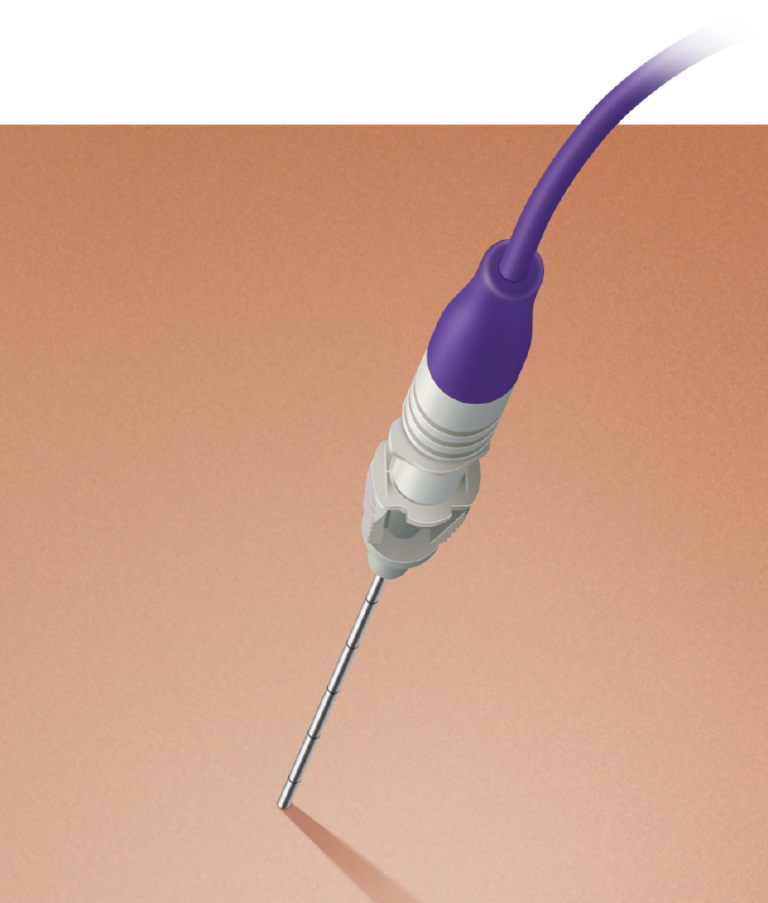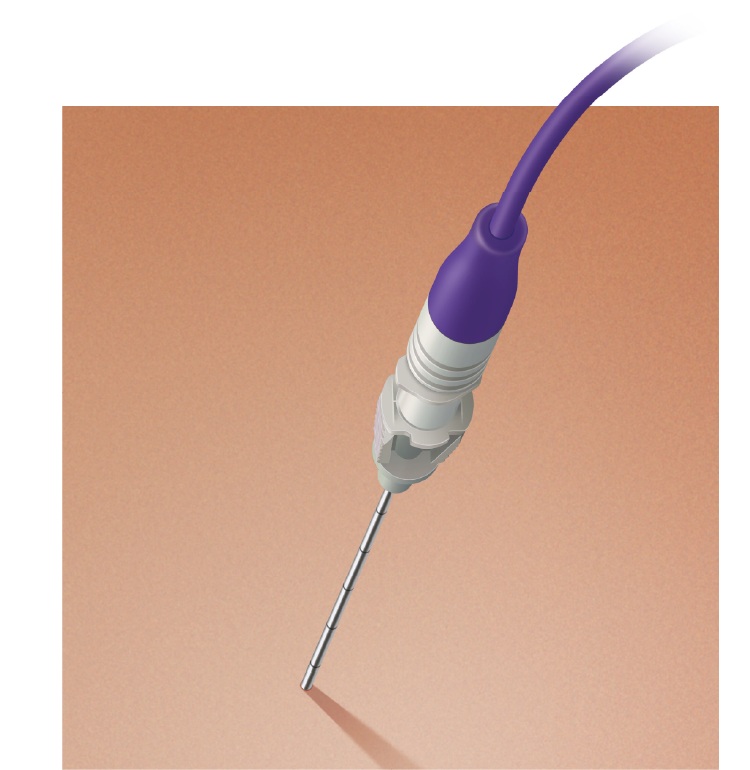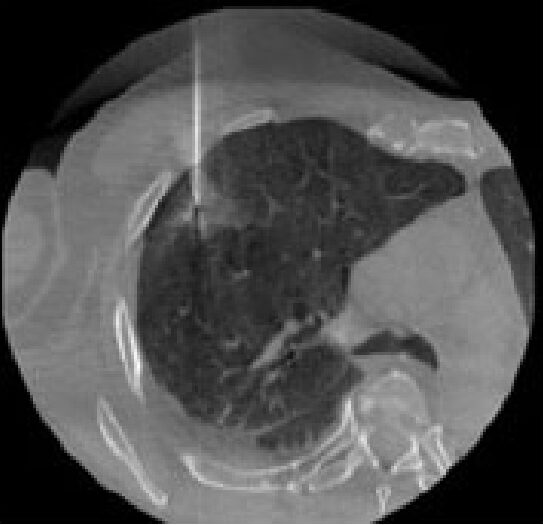 Designed for use near critical structures
Aliya's non-thermal PEF energy preserves the extracellular matrix, as well as nerves, ducts, and vessels, enabling use near critical structures
2
Treatment near the pleural surface
Immunogenic Cell Death
Beyond direct cell death, Galvanize's preclinical and early clinical trial data suggest that PEF may result in antigen release that could activate the immune system. This may be synergistic with and additive to standard of care therapies.
3,4,5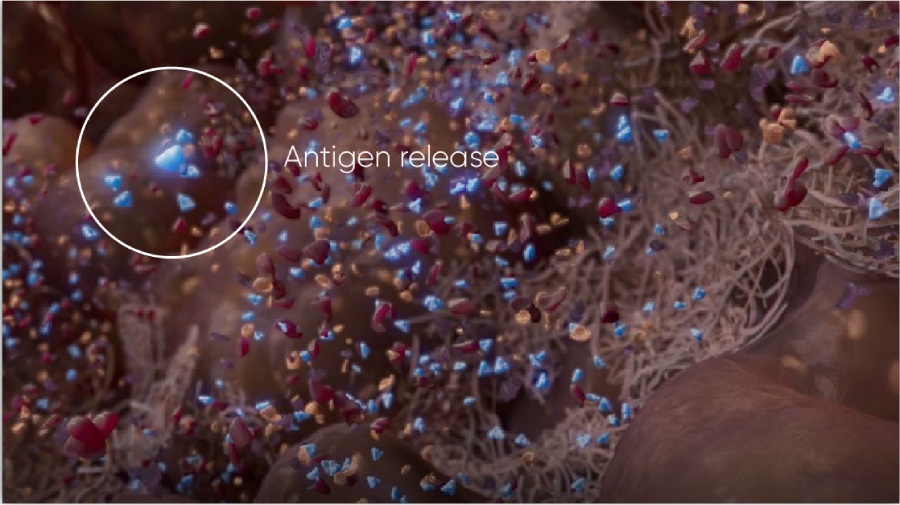 References:
Internal data on file.  TR-00107 Galvanize Preclinical Summary Report
Internal data on file. TR-00158 Lab 90
HMGB1 study – Lab 179
M. Silvestrini et al.  Local Treatment with Pulsed Electric Fields Generates a Tumor Specific Response.  Journal of Vascular and Interventional Radiology.

Vol. 33 Issue 6 Supplement S161–S162. June 2022.

M. Jimenez, J. M. Fernandez, J. Flandes Aldeyturriaga, E. van der Heijden, W. Krimsky.  Focal Treatment of Early Stage NSCLC Using Pulsed Electric Fields:

INCITE ES Study. SIR 2022.
Aliya Reimbursement Support Program
The Aliya Reimbursement Support Program helps navigate the insurance process for the Aliya procedure, including:
Billing and coding support – support providers with coding tools for the procedure
Benefits verification – verification of patient insurance, eligibility, co-pay, deductible, co-insurance and out-of-pocket costs
Pre-determinations/Prior authorizations – review documentation for prior
authorization/pre-determinations and work directly with payers to obtain prior
authorizations
Claims appeals process – assist patients and physicians through all levels of appeals
For assistance, call 1-833-54-ALIYA (1-833-542-5492) Monday – Friday 8am – 5pm Eastern time