The RheOx system has CE certification.
The RheOx system is an investigational device in the United States. Limited by Federal (or United States) law to investigational use.
The RheOx® system for the treatment of the symptoms of chronic bronchitis consists of a proprietary electrosurgical generator and a single-use catheter. The minimally-invasive bronchoscopic therapy delivers short bursts of non-thermal energy to the airways in the lung to reduce the abnormal mucus-producing cells, leaving the extracellular matrix intact so that the epithelium may rapidly regenerate.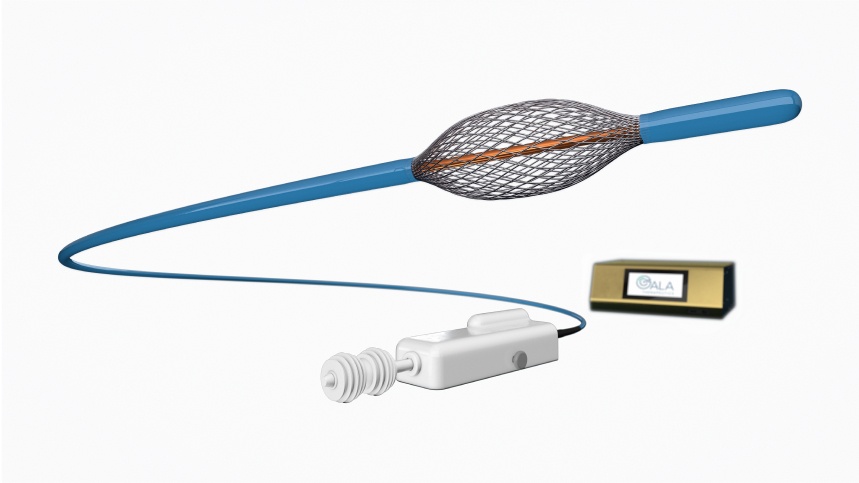 Bronchial Rheoplasty using RheOX
Pre- and post-treatment bronchoscopic images from a study patient.
Note the thick mucus before treatment, with resolution after treatment.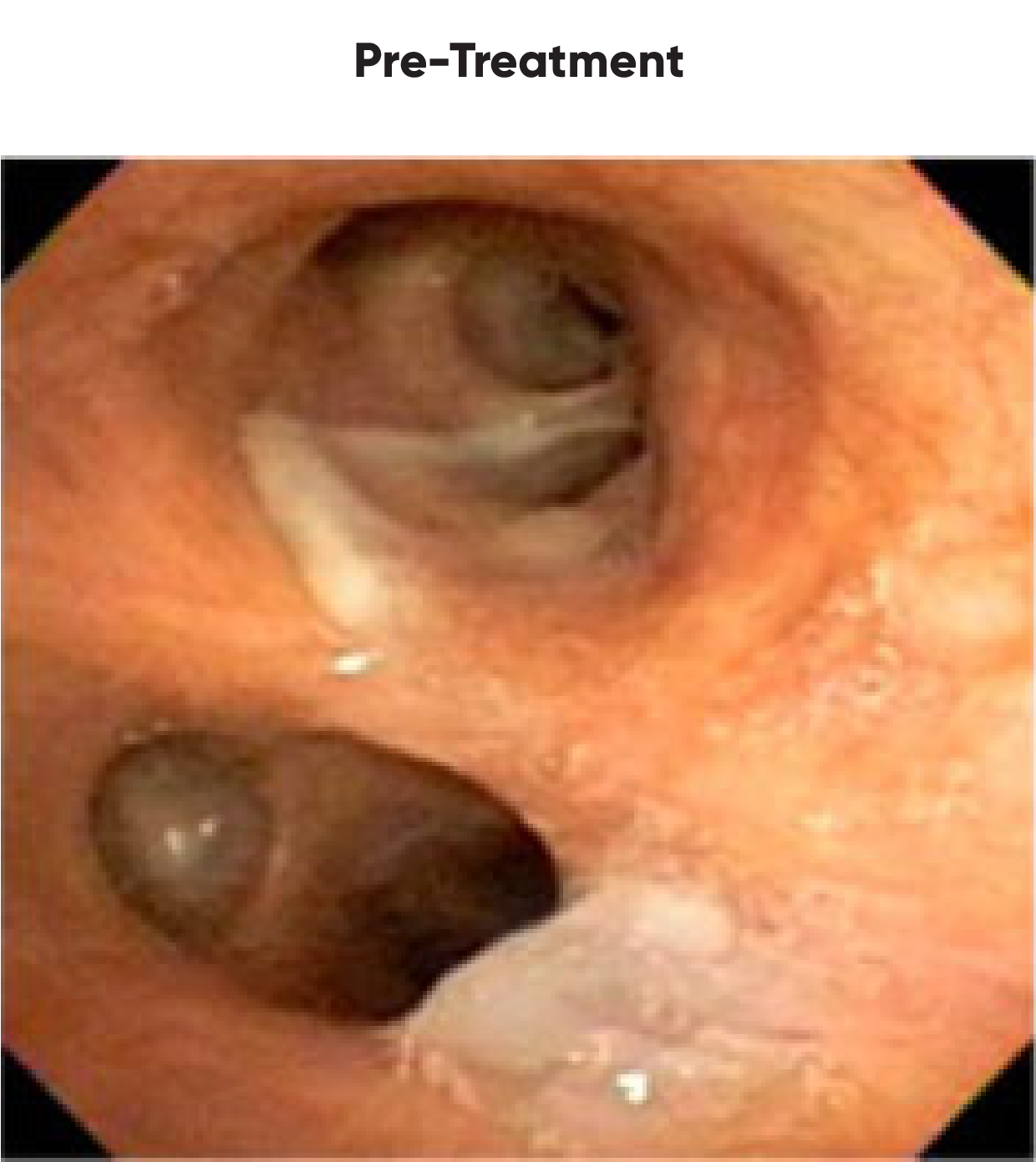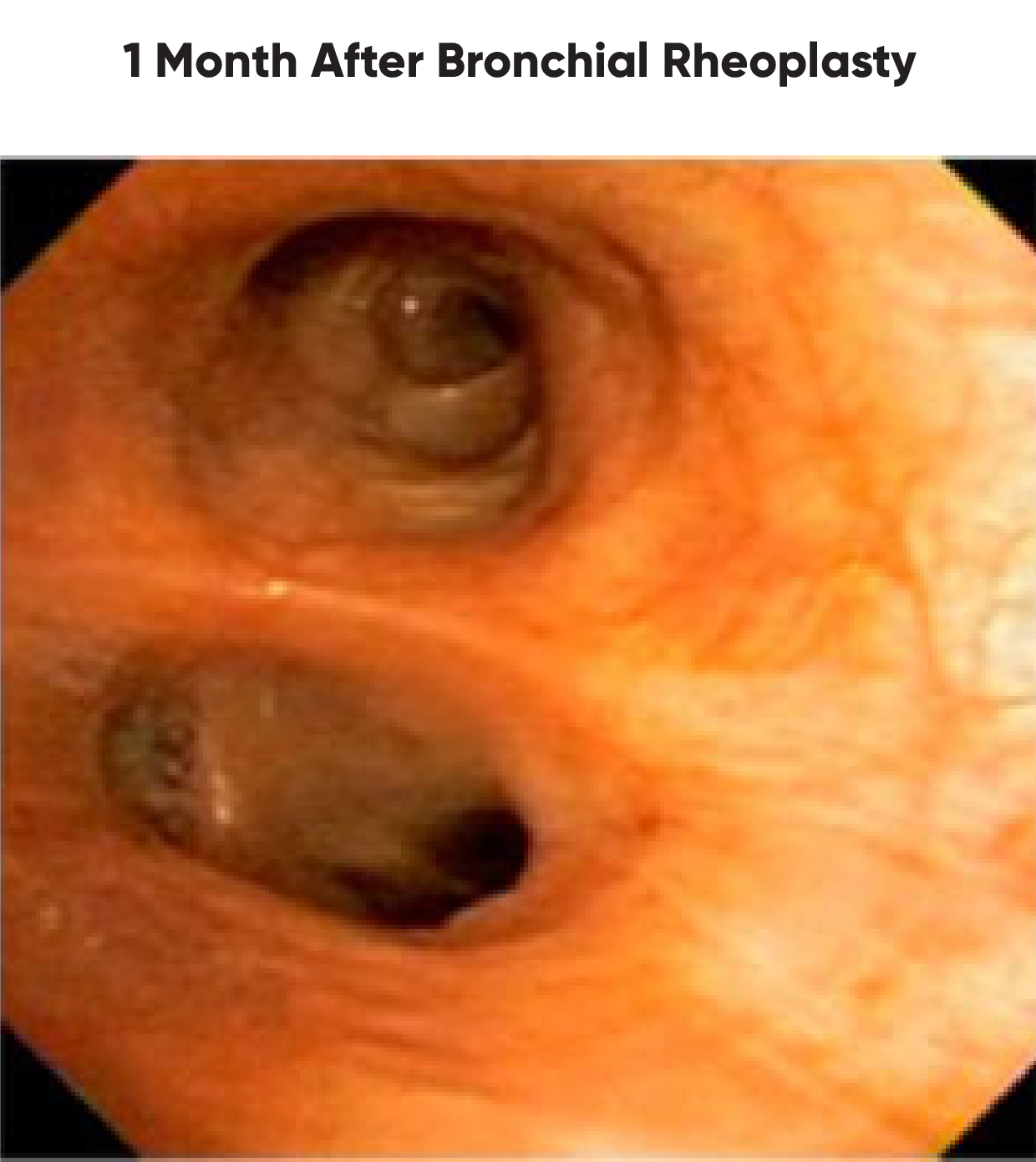 Bronchial Rheoplasty Procedure using RheOx
Initial studies with RheOx showed technical feasibility and clinically meaningful improvements in Quality of Life, with a favorable safety profile. Additional studies are ongoing.
Improved quality of life1
*12 month results
**Relative reduction from baseline
CAT = COPD Assessment Test
SGRQ = St. George's Respiratory Questionnaire ​
1. F. Scuirba, et al.  Bronchial Rheoplasty for Chronic Bronchitis: 2 year results from US Feasibility Study with RheOx (12m results shown above). ATS 2022, San Francisco, CA.
Chronic bronchitis is a chronic disease that drastically impacts quality of life.

Watch the inspiring stories of real patients living with chronic bronchitis. Learn about their diagnosis, treatment and journey to regaining their quality of life.
Living with Chronic Bronchitis